My reading slowed down a lot these last couple months. Linc man was out of school and free time was a lot less, and I just can't justify spending a lot of time reading while he's home. I've also been watching Hart of Dixie and when I'm tired after work, I'd rather just watch that instead of read.
With Lincoln going back to school next week I'll be reading a lot more in the pick up line. But for now, here's what I read this Summer. I didn't read a lot, but what I did read gave me some new favorites!
Truly Madly Guilty - Liane Moriarty
I read one of her books a couple months ago and loved it so I tried this one. Here's the thing.. I waited and waited and waited for some exciting turn and just never got there. I ended up reading to page 200, and then didn't finish the book. So not one I would recommend.
Easily one of my new favorite books and new favorite authors. Sadly, our library doesn't have many of her books, so I'll have to buy some (husband, did you read that?? I think I need a monthly book allowance). The main character desperately needs to land a job, so she walks into an art studio and is immediately hired. She falls for the owner of the studio, but finds out he has a lot in his past he isn't telling her. What comes next is perfectly put together, and extremely captivating.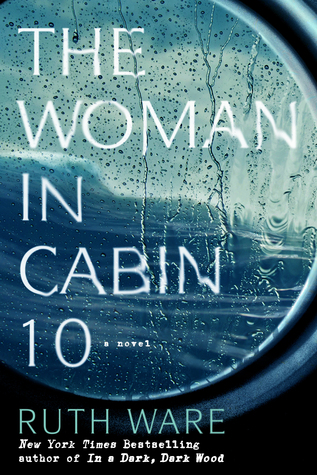 The Woman in Cabin 10 - Ruth Ware
Laura Blalock goes on a cruise, stepping in for her boss at the magazine she works for. One night she is sure she hears a body being thrown overboard, and the rest of the story is a thrill of her trying to find out who was thrown over. She finds out there are a lot of secrets on this boat, and the ending I did not see coming.
This book is SO good. The plot is all over the place, but in a good way. I couldn't guess what was coming and I read it fast because I just couldn't put it down. A must read for sure.
The Life We Bury - Allen Eskens
College student Joe Talbert has to do a project for his English class. He decides to do an interview on Carl, a resident at a nursing home, who happens to be a convicted murderer. Joe believes Carl is innocent, and he sets out to prove it.
This book is another book that I would absolutely recommend (and is on my list to buy for home).
I've read this book several times, with the first being in elementary school. I'm not sure what lead me to read it again, but I loved it just as much this time as the last. Jonas is given an assignment as 'Receiver of Memory' and it changes everything about what he believes in his community. An easy read, and if you haven't read it you should.
So that's what I read this Summer. I'm currently working on Jodi Picoult's "Second Glance" and I have Ruth Ware's "In a Dark, Dark Wood" on hold at the library so those will be next month!
What are you reading right now?