I love, love, love reading. And I really love reading other people's book recommendations. I'm always looking for a good book so I thought I would share my own! I read A LOT of books these past couple months. I always take a book in the car line to pick up Linc man, and that's where I do the majority of my reading. This group of books did not disappoint.
(You'll see that once I read one Jodi Picoult book I read a bunch. Just a suggestion: You should too.)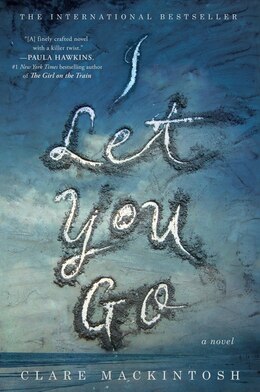 I Let You Go - Clare McIntosh
This book was so good, and so heartbreaking. It's about a mother who loses her son in a tragic car accident and starts over. It probably did not help that I read this the day before Lincoln's sixth birthday. So many twists and turns that I didn't see what was coming. Definitely a good read!
Small Great Things - Jodi Picoult
I'm calling this one of my top ten books I've ever read. When I got done I raved about it forever to Michael. It's about a labor and delivery nurse who has been told she can't take care of a baby/his family because of the color of her skin. The baby tragically dies and she gets tried for murder. What unfolds is brilliant. She develops the characters beautifully and the book makes you really think. PS. Read the Author's Note, it's amazing too.
Storm Front - Richard Castle
A bunch of murders with signature details means that Derrick Storm's enemy is back. The CIA calls on him to help solve the case. Along the way he meets a woman he's not sure isn't an enemy. It was just okay.
Nineteen Minutes - Jodi Picoult
This book was so heartbreaking, and so so good. Definitely a favorite of mine by Picoult. It's about a boy who is bullied his whole life and then carries out a school shooting. This one will make you want to cry - for the boy, for the girl, for his parents, and for the town. Definitely read this one!
The Last Mile - David Baldacci
Melvin Mars is a convicted felon awainting his execution when someone else confesses to the crime, and he's let go. Because of some similarities in his own life, Amos Decker takes over the case, trying to find out why someone would commit to the crime, when it doesn't seem like they actually did it. An agent gets abducted, and they continue to try to find answers. Such a good book! Go read it!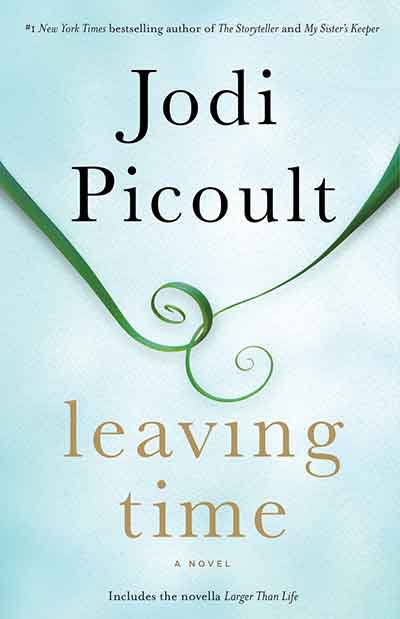 Leaving Time - Jodi Picoult
This book is about a girl who lost her mother very early on in her life. Her search for truth leads her to some very interesting characters, and some even more interesting answers. I can't say much without giving the rest away, but go read it. Maybe not one of my favorite Picoult books, but still good.
Big Little Lies - Liane Moriarty
This books follows three women who come into contact with each other because of their kids starting Kindergarten. A lot more characters develop as a result. At a school function someone is murdered, and the whole book leads up to what happened. Such a good book!
Salem Falls -Jodi Picoult
This book isn't one of my favorite Jodi Picoult books, but it is still good. It's about a man who went to jail for sexual assault, and has just gotten out. He's left with nothing and wants to start completely over. It comes to light in his new town that he is a registered sex offender and everything goes downhill from there. It's a quick book and easy read.
So there's what I read these last two months! I expect the Summer to be slower because there's a lot less alone time (which I don't mind!), but I'm already starting on my June list! What are your recommendations??