Happy (late) June! Soooo.. this is the latest I've ever done a book review. Oops. We're halfway done with June and blogging with Lincoln home is obviously not going well. I read a lot of good books in May that I'm really excited to share!
If you want to follow all my reading adventures you can follow @thelocationofthelibrary on instagram.
(Taken from Amazon): Kirsten Raymonde will never forget the night Arthur Leander, the famous Hollywood actor, had a heart attack on stage during a production of King Lear. That was the night when a devastating flu pandemic arrived in the city, and within weeks, civilization as we know it came to an end.
Twenty years later, Kirsten moves between the settlements of the altered world with a small troupe of actors and musicians. They call themselves The Traveling Symphony, and they have dedicated themselves to keeping the remnants of art and humanity alive. But when they arrive in St. Deborah by the Water, they encounter a violent prophet who will threaten the tiny band's existence. And as the story takes off, moving back and forth in time, and vividly depicting life before and after the pandemic, the strange twist of fate that connects them all will be revealed.
Station Eleven is one of my favorite books I've read this year so far! It kept my attention, I couldn't put it down, and the ending was not what I expected. Go read this one!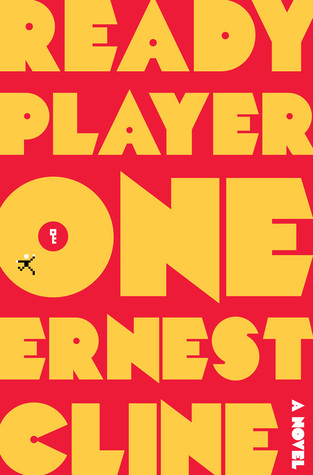 (Amazon): In the year 2045, reality is an ugly place. The only time teenage Wade Watts really feels alive is when he's jacked into the virtual utopia known as the OASIS. Wade's devoted his life to studying the puzzles hidden within this world's digital confines—puzzles that are based on their creator's obsession with the pop culture of decades past and that promise massive power and fortune to whoever can unlock them.
But when Wade stumbles upon the first clue, he finds himself beset by players willing to kill to take this ultimate prize. The race is on, and if Wade's going to survive, he'll have to win—and confront the real world he's always been so desperate to escape.
It took me a while to get into this one, but once I did I was hooked. Even if you're not into video games you'll like this one.
Elsa is seven years old and different. Her grandmother is seventy-seven years old and crazy—as in standing-on-the-balcony-firing-paintball-guns-at-strangers crazy. She is also Elsa's best, and only, friend. At night Elsa takes refuge in her grandmother's stories, in the Land-of-Almost-Awake and the Kingdom of Miamas, where everybody is different and nobody needs to be normal.
When Elsa's grandmother dies and leaves behind a series of letters apologizing to people she has wronged, Elsa's greatest adventure begins. Her grandmother's instructions lead her to an apartment building full of drunks, monsters, attack dogs, and old crones but also to the truth about fairy tales and kingdoms and a grandmother like no other.
Oh, Backman. I'm a fan. I've read three (or is it four?) of Fredrik Backman's books and I've loved every single one of them. This story is the sweetest. Go pick this up, and while you're at it pick up every single other book he's written. You're welcome.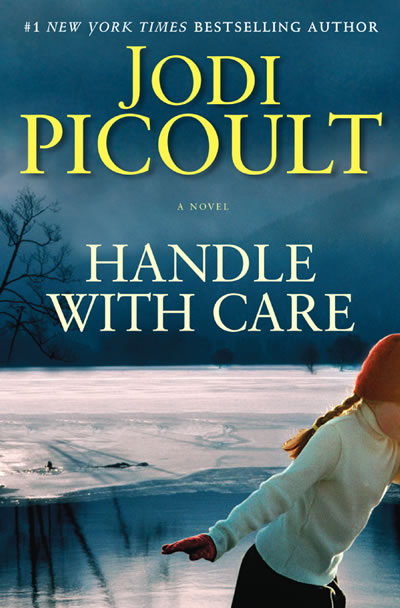 Willow O'Keefe is a remarkable child, but with a remarkable disease. Everything changes, though, after a series of events forces Charlotte and her husband to confront the most serious what-ifs of all. What if Charlotte had known earlier of Willow's illness?
If you've been reading these monthly book posts, you know I love Picoult. This wasn't my favorite of hers but it was good, just really sad.
"As she drives her mobile library van between villages of Ireland's West Coast, Hanna Casey tries not to think about a lot of things. Like the sophisticated lifestyle she abandoned after finding her English barrister husband in bed with another woman. Or that she's back in Lissbeg, the rural Irish town she walked away from in her teens, living in the back bedroom of her overbearing mother's retirement bungalow. Or, worse yet, her nagging fear that, as the local librarian and a prominent figure in the community, her failed marriage and ignominious return have made her a focus of gossip. With her teenage daughter, Jazz, off traveling the world and her relationship with her own mother growing increasingly tense, Hanna is determined to reclaim her independence by restoring a derelict cottage left to her by her great-aunt."
If you're in the market for a sweet story filled with endearing characters and a charming setting, you'll love this one. I really loved this book and now want to visit Ireland too.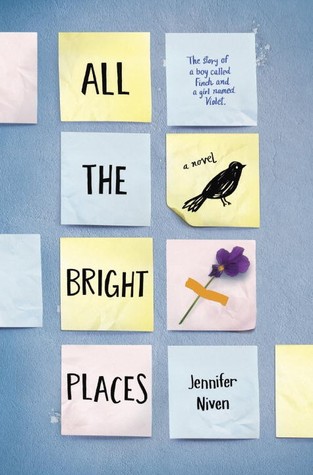 Theodore Finch is fascinated by death. Every day he thinks of ways he might kill himself, but every day he also searches for—and manages to find—something to keep him here, and alive, and awake. Violet Markey lives for the future, counting the days until graduation, when she can escape her small Indiana town and her aching grief in the wake of her sister's recent death. When Finch and Violet meet on the ledge of the bell tower at school—six stories above the ground— it's unclear who saves whom. Soon it's only with Violet that Finch can be himself. And it's only with Finch that Violet can forget to count away the days and start living them.
Hm. This one is tough. It was a sweet story but I didn't like the ending. I flew through it and I couldn't put it down, but I don't think I'd recommend it. I just didn't love it.
Google books: "Newlyweds Celestial and Roy are the embodiment of both the American Dream and the New South. He is a young executive, and she is an artist on the brink of an exciting career. But as they settle into the routine of their life together, they are ripped apart by circumstances neither could have imagined. Roy is arrested and sentenced to twelve years for a crime Celestial knows he didn't commit. Though fiercely independent, Celestial finds herself bereft and unmoored, taking comfort in Andre, her childhood friend, and best man at their wedding. As Roy's time in prison passes, she is unable to hold on to the love that has been her center. After five years, Roy's conviction is suddenly overturned, and he returns to Atlanta ready to resume their life together."
I absolutely loved this book. I started in one morning and finished it that night. This one needs to be on your TBR list now!
So there are my seven books this month! June has started out slow (I've only read two books) and I think I'll probably only finish four at the most. But so far the books have been good! I can't wait to share them!
If you want to catch up on other reviews this year you can find them here: