Y'all. February flew by! Between baseball, art, Valentine's Day.. it's all gone by so fast. I'm so excited for this weekend and this month! Tomorrow we're heading to a Gator baseball game and Sunday we get to go hang out with Michael's mom. Monday we celebrate T W O years of marriage! And next month my big kid turns SEVEN! We have a lot to look forward to around here!
Linc man and I headed to the library a couple days ago and got a lot of books for the weekend!
I didn't get quite as much reading done as January, but I still read a lot. I already know a couple of these books will be on my favorite list at the end of the year.
Lucas can't resist taking Bella (a stray dog) home. As it becomes more difficult to hide her from the neighbors, Lucas begins to sneak Bella into the VA where he works. After Bella is picked up by Animal Control because pit bulls are banned in Denver, Lucas has no choice but to send her to a foster home until he can figure out what to do. But Bella, distraught at the separation, doesn't plan to wait. She travels the 400 miles home.
This was a cute and easy read. If you're looking for a sweet story that doesn't require much thought, this is the book for you.
A year after her mom goes missing, Olive starts seeing visions of her mom and is convinced she's still alive. She and her father go on a search to figure out what happened.
I didn't like this one. It made me mad. Everything that happened between the family members frustrated me and I reallyyyyy didn't like the ending. So there's that.
Jason Dessen is content with his life, until one night he's abducted and knocked out. When he wakes up he's still Dessen, but in another life. His family isn't his family and he's a famous physicist. Jason is determined to get back to his family but it's harder than he imagined.
I loved this one so much. It was an accidental find at the library, and I wasn't sure how I would feel about the science fiction genre, but I loved it. I couldn't put it down from the first page. Pick this one up for sure!
Jeremy Logan is called to investigate a suicide from a man who was the most laid back researcher at Lux, a huge think tank. When he gets there, nothing is as it seems. People are hearing voices. It's obvious someone is behind the suicide, but who and why?
This book is another really good one! I couldn't put it down and the writing is amazing. I loved this one.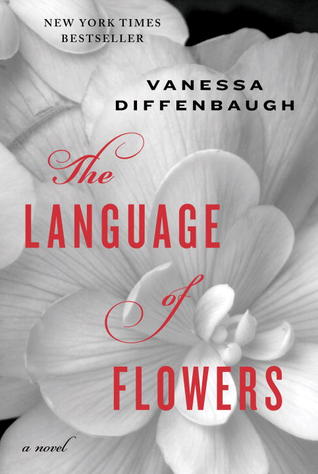 Victoria spent her childhood in the foster-care system and doesn't trust anyone. The only thing she's passionate about is flowers and their meanings.

Now eighteen and emancipated from the system, Victoria has nowhere to go and sleeps in a public park, where she plants a small garden of her own. Soon a local florist discovers her talents, and Victoria realizes she has a gift for helping others through the flowers she chooses for them. But a mysterious vendor at the flower market has her questioning what's been missing in her life, and when she's forced to confront a painful secret from her past, she must decide whether it's worth risking everything for a second chance at happiness.
I took that summary from Goodreads because I felt like I needed to do the book justice. THIS BOOK IS AMAZING. It's absolutely beautiful. I stumbled upon it trying to find a book that wasn't suspense and I'm so glad I did. If you read nothing else from my post this month, READ THIS ONE.
The Wild Inside
It was a clear night in Glacier National Park. Ted Systead and his father were camping beneath the rugged peaks and starlit skies when a grizzly bear attacked Ted's father and dragged him to his death. Twenty years later, as Special Agent for the Department of the Interior, Ted gets called back to investigate a crime that mirrors the horror of that night. Except this time, the victim was tied to a tree before the mauling.
Y'all, I loved the cover on this book. I couldn't put it down. But when I look back, I didn't just love the book. I'm really not sure what else to say other than that. It's a good read though, and I didn't see the ending coming.
Fierce Hearted
Holley Gerth is amazing. I've read all her books and my parents got me this one for my birthday. In Fierce Hearted she shares personal stories that encourage you, inspire you, and remind you that you're not alone. She'll make you laugh, she'll make you cry, and she might just comment on your instagram! Go pick this one up for every lady in your life!
So there's my February wrap up! I've already read one I'm March and am working on a second so I will be excited to share those at the end of this month! You can follow all my reads @thelocationofthelibrary.
If you missed past reviews you can see those here:
January
December
November
October
August/September
June/July
April/May
Happy weekend, friends!